Business Owner Benefits & Savings

Save on heating, cooling & electricity costs

The fewer hours per week you have to heat, cool & light your office, the more you will save. The less square footage you have to heat, cool & light, the more you save

Efficiency

Better collaboration and better communication can help your employees and business be more efficient and more profitable.

Communication savings

Virtual PBXs can require much smaller upfront costs than a new PBX or services from a traditional phone provider. VOIP can result in significant savings over the costs of phone service from traditional providers.

Travel cost savings

The less travel you have to reimburse those employees eligible for travel reimbursement, the greater the savings. Using web conferencing, phone conferencing, secure IM (Instant Messaging) and E-mail can cut down on both mileage and travel costs. With mileage rates, air fare and lodging costs skyrocketing, savings can be substantial. In addition to travel cost savings are important time cost savings. The time and disruption of the physical travel to the meetings where all your employees get together can distract your employees from their tasks of sales, customer service and satisfaction.

Continue to operate during disasters & emergencies

Your employees can work from home or any other location with internet access during disasters and other emergencies that might affect your main office location. During a health emergency, such as many were concerned would happen during the recent flu outbreak, home workers could continue to keep parts of your business functioning while your competition fell behind. Localized weather conditions, power outages, tornadoes and other disasters often affect relatively small areas & you are able to keep your business in operation during them rather than be shut down completely by them.



Less office space

The fewer employees you have in the office at one time, the less office space you will require to rent or own. Plus, all those other incidental costs like water for the bathrooms, water coolers and other incidentals add up for each person that uses your office on a daily basis.
Technology infrastructure savings

While home and remote offices have their own costs & benefits, there are possible savings in technology infrastructure costs for your main office. With online services and collaboration, there can be significant savings from not having to lease or purchase hardware and software. You may save on maintenance and expensive upgrades of hardware and software. You may need less extensive computer networks, servers and less IT support. You may require less bandwidth and lower phone costs per month at your main office.

Employee Satisfaction, benefits & recruitment

Many employees will see the savings in money and time of not having to travel as often to and from work as a significant benefit, especially with the spiraling gas prices. Even only working from home one or two days a week can be very rewarding to them.

For employees with children or other obligations, working from home can be a very significant consideration. Also employees may be more open to flex time arrangements where they work shorter shifts at different times other than the Monday – Friday, 9 to 5 traditional work week. You may be better able to provide enhanced hours and service to your customers during the evening, night and weekends. Employees may not perceive the safety, travel time and inconvenience issues they might have working "off hours" and shorter (or longer) shifts that might be more convenient for your customers and your business. You may be better able to recruit highly qualified and desirable "work at home" parents as employees. Or retain current valued employees that have new family situations and obligations. Happy and satisfied employees are better workers.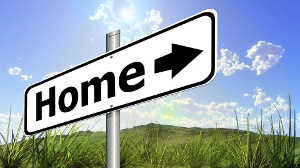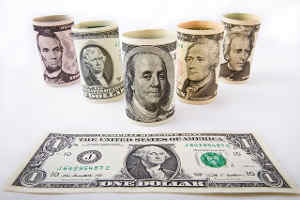 Employee Benefits

Save on gas and car expenses

Gas prices always go up higher sooner or later. The less miles you travel, the less you have to pay for gas, tires, oil, tolls, parking. The less wear and tear you put on your car. You won't NEED to purchase or lease a new car as often. Of course you might decide to use your savings for that new car.

Saving valuable travel time to and from work

The less time you spend commuting or traveling for work, the more time you have to spend with your family and doing the things you enjoy doing. Are you paid for the time you drive or travel to and from work? Do you travel too much for work?

Being closer to your family and home

Do you have children or other family members you need to take care of? What if is there is an emergency with your children? Need to be home for your children when they get home from school? What if there is a snowstorm or other natural disaster? How long does it take to get ready for work every day?

Having better options on flex time and hours

Would you like to have more flexible hours to help you manage your life and unexpected emergencies? Afraid of travel at night? Parking or buses and subways after hours? Is travel too expensive and the does the travel time make you hesitate to work shorter shifts, even though you would like to?